Talk:RodRocket
Jump to navigation
Jump to search
My Personal Best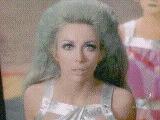 RodRocket
"You'll call me, right, Jim?"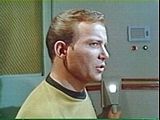 RodRocket
"Okay! Who forgot to put up a new roll of toilet paper???"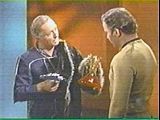 RodRocket
"Clamato. Chug it. All of it."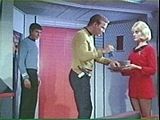 RodRocket
"Li'l Smokies? I love Li'l Smokies! Do you have any cheese samples, too?"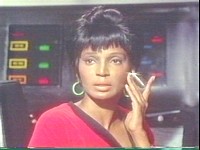 RodRocket
"At the tone, Federation Standard Time will be -- seven -- fifty-six -- and ten seconds." *ping*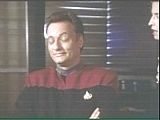 RodRocket
"Ah, but I didn't fart! I merely willed one into existence!"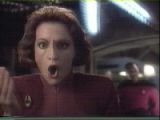 RodRocket
Lincoln Enterprises NEW ITEM! The "Major Kira" inflatable love doll, deluxe model with three cyberskin love passages. Renewable hymen allows you go "where no man has gone before" over and over! Bajoran lingerie and Nana Visitor sex talk CD sold separately.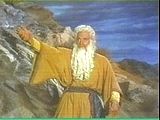 RodRocket
"And the Eleventh Commandment! Thou shalt be excellent to one another, and.... party on, dudes!"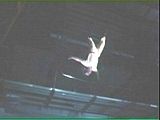 RodRocket
Egad! Frankie Avalon is working without Annette!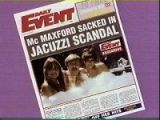 RodRocket
THE MIRACLE U.F.O. DIET THAT SAVED FRANK SINATRA'S MARRIAGE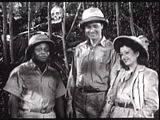 RodRocket
B'Wana Bill's Cartoon Safari, with Jungle Judy, and Scoots the native guide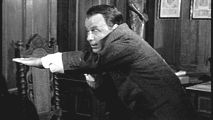 RodRocket
o/`"Said I'm standin' next to that
kookie mountain!
Going to chop that down with the edge of my hand,
Jack!"o/`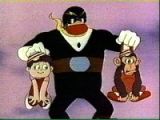 RodRocket
"We caught these two trying to escape the Neverland Compound, Mr. Jackson!"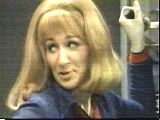 RodRocket
Bill Maher's secret double life, revealed in this week's Star!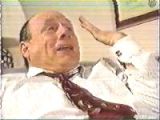 RodRocket
"I was a card carrying, fully paid up member of the Playboy Club for twenty freakin' YEARS! And then, one day, BLAM! They closed them all! They - closed - them - ALL!!! NO! No, no, no, Hooters just ain't a substitute! Those wings taste crappy, and they serve such small portions!"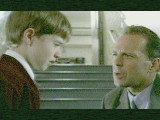 RodRocket
"Can you feel them, too? Like, have you ever felt up Marilyn Monroe?"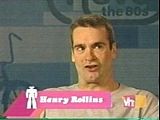 RodRocket
"Sometimes, I tell people I'm Huey Lewis, and that I killed everyone in the News. I don't know, I guess I get bored."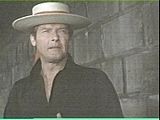 RodRocket
Roger Moore IS Madeline!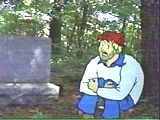 RodRocket
"Shaggy and Scooby? They O.D.'d. Landlord found them dead in front of the TV. Daphne and Velma hooked up, left for the Dinah Shore Golf Tournament, and never came back. I started drinking, and wound up trading the Mystery Machine for a bottle of Thunderbird. Hanna-Barbera won't return my calls. You got a quarter you can spare?"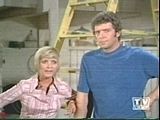 RodRocket
"Couldn't we just kill them, Mike? Then fuck and make some new ones? Start fresh, you know?"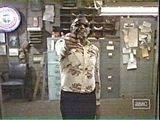 RodRocket
Ray Charles starring in BLIND RAGE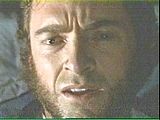 RodRocket
"What do you mean, Peter Allen was gay? He was married to Liza!"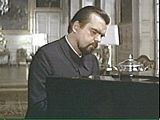 RodRocket
o/`"Moonraker, I'm the man,
the man with a spacey touch,
a racy touch.... such a
tune faker, beckons you
to enter my web of sin!
So, please come in!
Lunar words I will pour in your ear,
but my lies keep the flies off your beer!
For a lunar girl
knows when I've kissed her...
It's the kiss of DEATH
from Mister
Moonraker......"o/`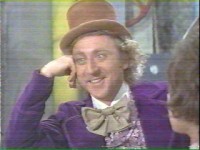 RodRocket
"I just wish you kids were old enough so I could show you the line of edible adult toys we're working on. The cherry flavored Everloving Cocksuckers are AMAZING! And they taste great."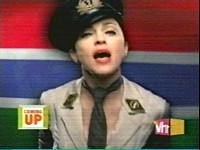 RodRocket
"We have ways of making you Vogue!"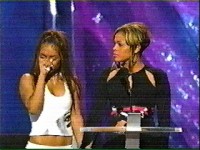 RodRocket
*CHOKE* "We TOLD her to take that damn condom off her eye when she was driving!"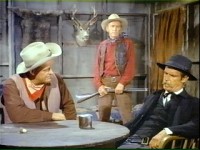 RodRocket
"Schlomo, the Sheriff tells me you're the only Moil west o' the Pecos."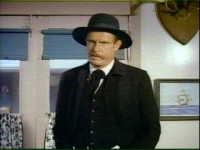 RodRocket
"This Temple ain't big enough for two rabbis, Moishe. Nu?"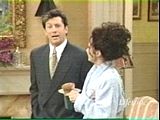 RodRocket
"What? Eat that stale banana muffin? Bist meshugeh, Miss Fein? A broch tsu dir, you alteh machashaifeh! Dershtikt zolstu veren! Besides, es brent mir ahfen hartz...."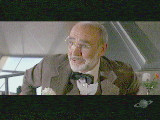 RodRocket
"And then Goldfinger saysh, 'No, Mishter Bond, I exshpect you to DIE!' What a card!"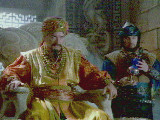 RodRocket
"Don't buy a vowel! Where do they get these idiots?"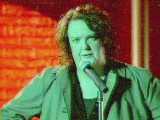 RodRocket
"I'm Rosie fuckin' O'Donnell! Laugh, you bastards!!!"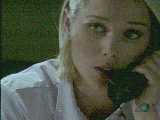 RodRocket
"Yes, I'm wearing panties. Big, white boring Grandma panties! Get a life, perv!"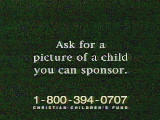 RodRocket
Then laugh and hang up. Make sure you have "*69" block in place.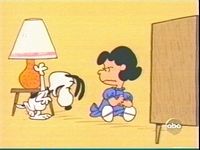 RodRocket
"God! That Tom Bergeron just KILLS me!"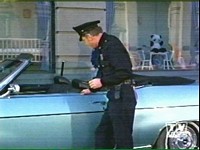 RodRocket
"May I see your license and registration, Mr. Villechaize?"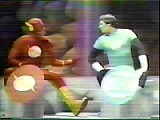 RodRocket
"I think Green Lantern is the Weakest Link. Why? Look at him! His vulnerability is the color yellow! How lame is that?"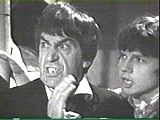 RodRocket
(whispered, but urgent) "Quiet, damn you! Horton will hear me!"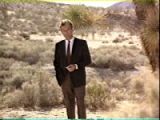 RodRocket
"Submitted for your approval... a gaggle of Playboy Playmates hired to go topless and wield heavy artillery in a movie as plotless as a commercial for Lite Beer from Miller. There's a spectacular rack just ahead. You've just entered The Sidaris Zone."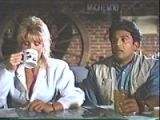 RodRocket
"Actually, I was scared shitless riding that fucking motorcycle. Of course, I never let that gringo Wilcox know. Bad enough he kept razzing me because I couldn't speak Spanish. So, you were a Playmate?"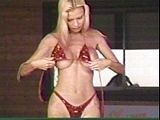 RodRocket
.o0O(...but if I cover the right one, it won't fit over the left one, but if I cover the left one, it won't fit over the right one, but if I....)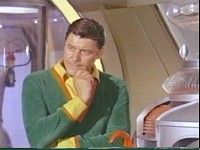 RodRocket
.o0O(Perhaps it is time Zorro paid another visit to the Alcalde....)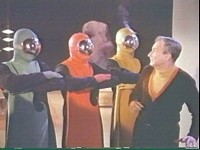 RodRocket
*gasp* "The Karma Chameleons!"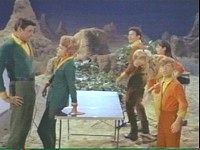 RodRocket
"But... John!!! Here? NOW? In front of Don and the kids?"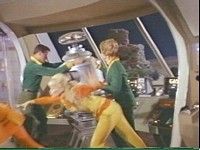 RodRocket
"Gimme back my vibrator, Penny!"

"NO!!! It's my turn! Mom said!"

"Girls!!! Not now! The robot's trying to kill your father again!"

"DESTROY! DESTROY!! DESTROY!!!"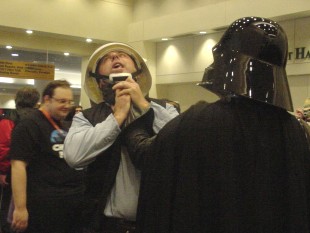 RodRocket
"If this is a concession stand, where are the condiments?"
RodRocket
HEY, Vadervadervadervader! Swing, Vader, SWING!!!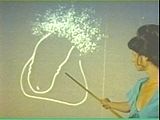 RodRocket
"Can't you see? It's a characature of actor James Whitmore! Look.... the eyebrows, the nose, the jowls. Jesus, you're all so stupid!"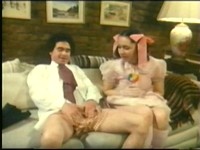 RodRocket
"Annnnd, if I do THIS.... See? Looks just like James Whitmore, don't it?"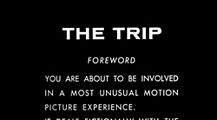 RodRocket
IT IS NOT FOR THE CLOSED MINDED NOR THE FAINT OF HEART. SPECIAL GLASSES WILL BE HANDED TO YOU. DO NOT PUT THEM ON UNTIL PROMPTED TO DO SO BY THE LAVENDER KANGAROO ON SCREEN. YOU MUST BE 48" OR TALLER TO WATCH THIS MOVIE. DO NOT BE ALARMED AS THE USHERS THRUST METAL CANNISTERS IN FRONT OF YOUR FACE. IT'S TIME TO DO THAT DAMN WILL ROGERS CHARITY COLLECTION THING, AGAIN. JUST IGNORE THEM. THEY HATE IT, TOO. DID YOU BUY JUJUBES? DO US A FAVOR. JUST PUT THE BLACK ONES BACK IN THE BOX. DON'T DROP THEM ON THE FLOOR OR STICK THEM TO THE BOTTOM OF YOUR SEAT. THAT'S NASTY. DID YOU SEE THE LAVENDER KANGAROO? YOU DIDN'T? DANG! YOU MISSED A GOOD ONE. IF THE LAVENDER KANGAROO LOOKED GREEN TO YOU, PLEASE GO TO THE CONCESSION STAND AND ASK THE GIRL TO GIVE YOU THE 'LAME-ASS COLOR BLIND FREAK' SPECIAL GLASSES. AND BUY SOME MORE POPCORN, CHEAPSKATE.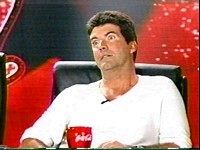 RodRocket
"Mr. Rocket, you stupify me! Your knowlege of showtunes and other obscure lyrics along with your obsession with Jim Shooter bringing Jean Grey back from the dead is matched only by your insistence on overloading BabelFish's server translating nonsense sentences into Spanish and continually capping any screengrab depicting a woman aiming a gun with 'What about MY needs, you insensitive bastard!' You are woefully uncreative and not the least bit funny. Stop now, or I shall kill you. I don't want to, I have to."