Screaming Reamer
Jump to navigation
Jump to search
During one of the Hellraiser movies on the SciFi Channel, capper medusaD dubbed one of the strange devices in the movie as 'The Screaming Reamer'. The device was called such because it appeared to be a giant vibrator with all sorts of deadly widgets on it, with much horsepower to boot. It quickly became a very popular running gag on Caption This!.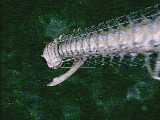 medusaD
The Screaming Reamer travels to find the next unsuspecting orifice.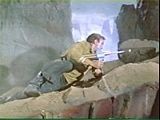 NurseNoir
Kirk brings out the "big guns." His personal favorite: The Screaming Reamer!