Railing Kill
Jump to navigation
Jump to search
Usage
For whenever someone is standing, leaning, or--of course--falling over a railing.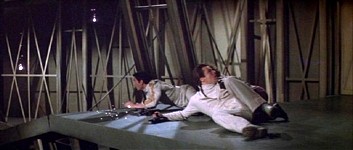 echostation
"Without railings, I'm confused! Should I just walk off the edge and perish, or should I crawl in despair, waiting for the end to come?" "I'm not sure, but I think I'm going to PRETEND there's a railing, and commit a PRETEND railing-death!"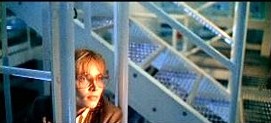 AlexGariepy
Must... resist... railing... kill...
Origins
From the MST3K episode Space Mutiny, which featured many, many instances of people falling across railings and into the void beyond. When this happened, Mike and/or the Bots would shout "Railing kill!"