Jerry Doyle For Congress
Jump to navigation
Jump to search
Origin
Started by GlitterRock in 2000 while capping Babylon 5 on Caption This. It was a series of jokes alluding to the actor's then-campaign for the 24th District Congressional seat in California. They continued until his defeat against Democrat Brad Sherman. Some cappers who also used the running gag include Mr_Grant, UnReality, alexgariepy, YingYang, and Generik.
Examples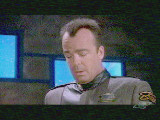 GlitterRock
Jerry Doyle for Congress. Eyes down in the future, eyes forward *for* the future.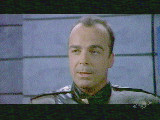 Genscareik
Jerry Doyle for Congress: Won't screw his wife, won't screw the American public.

actual banner from the Jerry Doyle For Congress website

Examples