Batqueen
Jump to navigation
Jump to search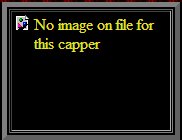 Handle: Batqueen
Real Name: Jessica
D.O.B.: April 7
Occupation: Forensic Scientist. Yeah, baby!
Marital Status: In a relationship
Kids: Zero, zip, zilch. Thankfully.
Handle Origin: I have this weird, unhealthy obsession with Batman movies.
Alternate Handle(s): Shhh! I ain't telling.
You Can Find Me Capping: Rarely, these days. But still active in the community!
Personal info
Loves long walks on the beach, cuddling with my kittay, and scampering.
I was a college freshman when a new friend and classmate stumbled upon the old Caption This! site in the computer lab, and showed it to me. We created handles and started capping; she didn't stick with it long, but I did. Eventually, CT! went down, Bonnie Hammer became The Devil, egroups started popping up, and personal capping sites were created. Y'all know the rest of the story.
You can try to take the funny away from the cappers, but cappers will always find a way!
Links