BIG-O-VISION
Jump to navigation
Jump to search
Usage
Used to describe letterboxed programs.

Origin
Started on the Cap-Page Board (exact date unknown - presumably in 2004) to describe letterboxed movies and TV shows, so the Cappers would be aware the image would be of a larger-size than normal. The term usually comes with a ™ for no damn good reason at all. BIG-O-VISION has also popped up in numerous captions.

Examples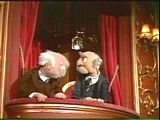 klutzka
"You said this was going to be in 'Big-O-Vision!"


"No! I said you were a big-o-Pain in the ass!"
"F*** YOU! MOTHER F*****!!!"
"EAT SH*T AND DIE YOU PRICK!"


"I'M GONNA F*** YOU UP!!!"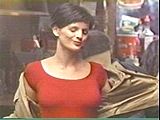 klutzka
BIG-O-VISION™ would of come in quite handy here, Glitter.