User:E B A
Jump to navigation
Jump to search
http://www.shapelessmass.com/visuals/webcam/webcam.jpg
E_B_A: old school capmeister from the night shift. Turntablist, emcee, producer, poet, graffiti writer and Libertarian, he operates:
one of those annoying myspace pages
...and so much more. His current projects include a weekly podcast (website still under construction) with fellow room mate and old school capper, sir mildred pierce (who capped as "Mildred Pierce" prior to being knighted by the Queen).
He shows up at inventing situations every so often, caps for a few hours and then splits OR sees nobody there and splits.
Will try to make it to every old school reunion there is.
And he loves you. All of you fuckers.
But he won't love me after I reveal what I have discovered!
The Terrible Truth About E_B_A, Revealed!!!
A Sordid Expose By AgentQ!
So Generik, finding the following image hilarious, sent it around to all the cappers whose e-mail addresses he'd stolen and sold to spammers for massive profits: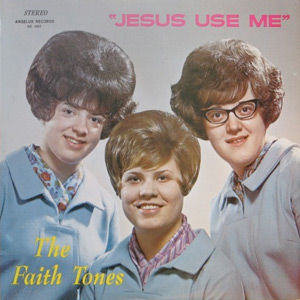 I gazed at the image and was overcome by a strong feeling of stark, pervasive horror. For I realized what I was looking at was not merely some funny picture someone found on the internet, but in fact was proof of something TERRIBLE.
Ladies and gentlemen, I advise you to shield your eyes in the unlikely event that you haven't already skipped this text and looked down at the next picture. For it is with grave horror that I must report the truth. The terrible, terrible truth.
Before he was a renowned turntablist/hip hop person, OUR OWN BELOVED E_B_A USED TO PERFORM IN A TRANSVESTITE CHRISTIAN SINGING GROUP.
THE UNDENIABLE PROOF LIES HERE BEFORE YOUR QUIVERING EYES!!!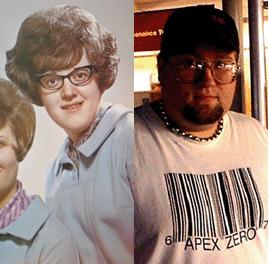 Now that you have this knowledge, what will you do with it? WHAT WILL YOU DO WITH IT?
--AgentQ 01:18, 24 July 2009 (UTC)