Satan's Penis
Jump to navigation
Jump to search
Origin
From the terrifying depths of the mind of Artanas: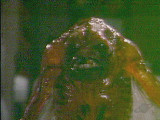 Artanas
"Hey folks, Satan's Penis here with a word


about contraception. Love me love me!"
Usage
On screengrabs with horrific, alien beings, particularly vaguely phallic ones. Satan's Penis is not only the Dark Lord's instrument of fertilization, he is also a comedian with a particularly sick sense of humor.
Examples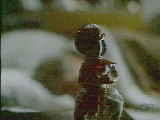 Neoknight
"Hey, folks! Satan's Penis here. Freddy and I
have a lot in common, you know!
We can both be beaten, over and over..."


Now that's just sick!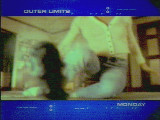 Artanas
"Hi toots! Didn't mean to scare ya there!
Name's Penis, Satan's Penis! Have we met""
"Er..." "Here's my card *SPLAT* HAW, but I


digress.... ma'am?"

Links
Back to Running Gags