Jazzsoda
Jump to navigation
Jump to search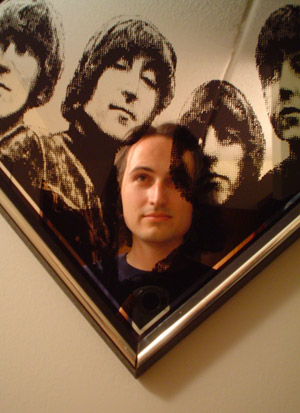 Handle: Jazzsoda
Real Name: Sean Jazzsodinski
D.O.B.: Year of the Fire Dragon, Day of the Schnauzer.
Occupation: Numerologist
Marital Status: Married to the Sea
Kids: [1995]*** Harmony Korine's compelling cinematic argument against procreation would eventually become a Planned Parenthood staple. Larry Clark misdirects.
Handle Origin: Was put on the spot to pick a handle for the ISCA BBS back in '94, and responded with this bit of Dada that has stuck with me ever since. The strangest thing has been seeing the name pop up in non-me iterations around the net, including www.jazzsoda.com, which is some kind of terrifying Japanese web freak-out.
Alternate Handle(s):
Jazzsodamned,
Jazzsodamnfull,
Jinglesoda...
...and other holiday variations.

You Can Find Me Capping: Saturday nights at HCC from around 10pm-4am Central Time. I also pop in during the week sometimes but it's usually to put out a site fire or pull a pack of rabid stray dogs off a jogger.
Personal info
Late-night capper since February 1997. Virgo. INFP. Moonie. Denture Wearer.
Links