Dibbley
Jump to navigation
Jump to search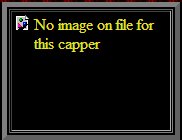 Handle: Dibbley
Real Name: Al Messina
D.O.B.: April 12, 1974
Occupation: Lawyer
Marital Status: Married
Kids: 2 Daughters
Handle Origin: Red Dwarf baby!
Alternate Handle(s): A few to be a nasty guy. I think there was a communal one years ago but I don't remember it. I think Generik was capping when I went off on the bionic woman guy, something about nasty incest.
You Can Find Me Capping: Friday, Saturday and Sunday nights.
MyStuff: I started in February 1997 and missed out on a lot. After a long hiatus I'm thrilled to have 'rediscovered' capping.
You Can Find Me Capping: I'll tell you later
Personal info
unknown
Links