Difference between revisions of "Animebabe"
Jump to navigation
Jump to search
m

 

(updated me crap!)

 

(4 intermediate revisions by 2 users not shown)
Line 1:
Line 1:
−

[http://www.ottersplace.freeservers.com/ home of the otter]

+
 
+
 
+
 
+
 
+
 
+

. .

 
+

. of the

 
+
 
+
---
Latest revision as of 23:23, 30 May 2006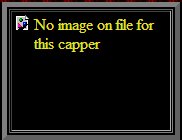 Handle: animebabe
Real Name: Carmen
D.O.B.: Feb 12, mumble mumble
Occupation: IT Geekette
Marital Status: I don't see no ring on this finger. What have you done for me lately?
Kids: nope, I kept the reciepts (i before e, right? except after c... dammit) and returned them for store credit. Aren't these shoes cute??
Handle Origin: Back when I first started capping, the Barenaked Ladies song "one week" was popular. I was also in the habit of getting up early for work and watching Sailor Moon before I left. BNL + Sailor Moon song reference + me thinking I was clever = animebabe. I wish there was more to it than that. :) I don't watch MUCH anime anymore, and I can't remember all the words to "one week" but say animebabe out loud a few times and see how catchy it is.
Alternate Handle(s): ottergal, nummy_muffin, various holiday mutations
You Can Find Me Capping: I'll tell you later
Personal info
Stop looking at my stuff. Oh, are you still looking? That's gonna be $3.00... same as in town. What? It's $5.00 in town? crap.
Links